Vacation Man Trashes Raheem The Dream
November 30th, 2009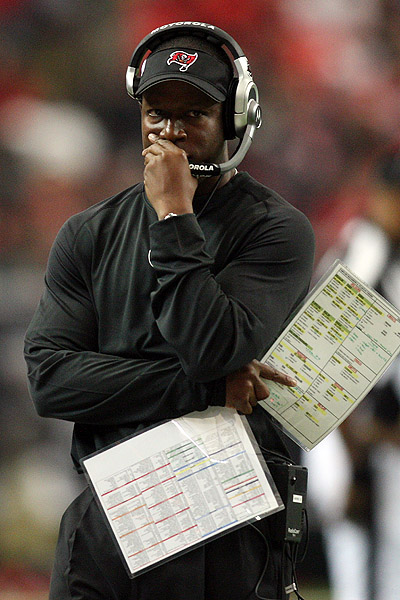 Last week Vacation Man of BSPN.com laid out his premise of why he thinks Raheem the Dream will be one-and-done as the Bucs head coach.
It seems Raheem the Dream gave Vacation Man more ammunition yesterday as Vacation Man claimed he was the reason the Bucs lost.
It was all looking so good and, then, Morris got in the way. Instead of playing by the book, he signed off on a fake punt that resulted in punter Dirk Johnson looking like Garo Yepremian. Morris signed off on attempting a long field goal that missed and gave the Falcons good field position.

And he called a timeout that he didn't need to call. That might have helped Atlanta's coaches and players a little more time to think as Redman threw a touchdown pass to Roddy White with 23 seconds left.

Maybe Morris did the right thing in taking the defense out of Bates' hands. Maybe Morris will make another move this week and make himself into a head coach — one that doesn't make huge mistakes when his team pretty much has a game won.
It's hard for Joe to disagree with any of that. But to be fair, had now-defrocked defensive coordinator Jim Bates still been in charge, would the Bucs defense had held the Dixie Chicks to under 25 points?