Choice Of Bates Revealed Lack of Knowledge
November 25th, 2009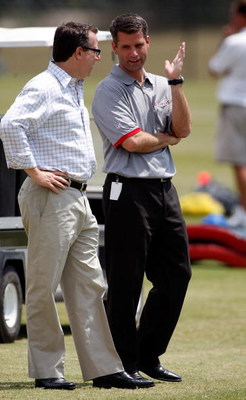 Longtime NFL executive Michael Lombardi, now firing shots on NationalFootballPost.com, offered his take on the ugly realities at One Buc Place.
To say Lombardi is left unimpressed by Mark Dominik and Raheem The Dream would be a major understatement, particularly when it comes to the firing of Jim Bates. 
And based on what's going on in Tampa since the firing of Jon "Love You Bro" Gruden, one would never assume that they know anything about running a professional football team. What's happening in Tampa right now would even insult the people who play Madden 2009. …
Making a mistake on your offensive coordinator is one thing, but making a mistake in the area of your own expertise shows a lapse in your own knowledge.
Joe recommends the story, but it will turn the stomach of any Bucs-loving human.