The QB Blast: Bucs Pass On The Deep Shots
October 20th, 2009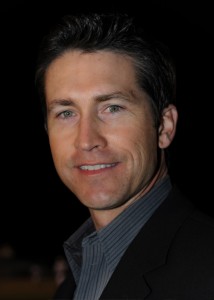 By JEFF CARLSON
JoeBucsFan.com analyst
Former Bucs quarterback Jeff Carlson writes the weekly QB Blast column here at JoeBucsFan.com. Joe is ecstatic to have him firing away. Carlson has TV gigs in the Bay area and trains quarterbacks of all ages via his company, America's Best Quarterback.
I haven't been to too many Bucs games purely as a fan.
Usually, I have a professional reason to be there, but Sunday I enjoyed a beautiful afternoon with my son, plenty of empty seats around to spread out (just nine rows from the Bucs sideline).
No one yelled or stood up in front of me until Clifton Smith got knocked out on that punt return just before halftime. People all around us started cursing and screaming over that cheap shot, but not over the lack of deep shots (zero, by the way) the Bucs took with their passing game.
I would be starting to get a bit frustrated over the Bucs' inability to pressure the secondary deep with any of their receivers, but the Carolina Panthers didn't do anything differently than the Bucs.
Aqib Talib shut down Steve Smith, but Smith doesn't have any touchdowns all season and Jake Delhomme didn't take one shot at his 6-2 receiver Muhsin Muhammad, who was matched up much of the day on 5-10 Ronde Barber.
With the Panthers running over the Bucs on the line of scrimmage and with Delhomme's four TDs and 10 interceptions on the year, I might be gun-shy to throw it up as well. At least it's good to know there is another team that doesn't try to exploit the whole field. And with the help of special teams and defensive touchdowns, the Bucs played within one score.
Unfortunately for the Bucs, Tom Brady, Randy Moss, Wes Welker and a few other Patriots just might use the whole field.