"Spiraling Out Of Control"
October 5th, 2009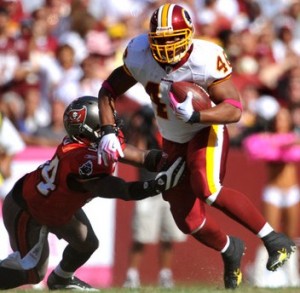 Anwar Richardson and Woody Cummings of the Tampa Tribune discuss the Bucs loss to the Redskins in this video.
Richardson takes indirect shots at offensive coordinator Greg Olson for questionable moves and decisions, specifically late in the game.
Cummings seems to think that the Bucs were actually too conservative with Josh Johnson which bogged down the Bucs offense.