Power Rankings
October 16th, 2009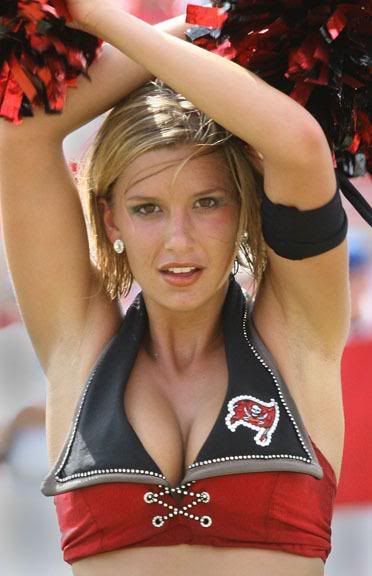 Another week, another round of Power Rankings.
Things are looking grim for the Bucs and national reporters reflect the grim showing.
Mike Sando of BSPN.com has the Bucs at No. 31.
The team that stood by Jerramy Stevens might add Matt Jones to the locker room? Not sure that's the right way to go.
Former Bucs beat writer and current SI.com columnist Don Banks has a slightly more favorable look at the Bucs at No. 29.
It's nine consecutive losses for the Bucs since they marched into Carolina in Week 14 last December with first place in the NFC South on the line. The Bucs got their butts kicked by the Panthers that Monday night, and it could unfold roughly the same way when they face Carolina again this week.
Adrian Hasenmayer of FoxSports.com isn't too fond of the Bucs either ranking them at No. 31.
THE BRIGHT SIDE: The Bucs are showing signs of life, despite getting blown out in nearly every game. More than anything, it's been big plays that have crushed this team — with these game-changing plays surrounding solid stretches when they've handled Philly and Dallas fairly well. Young QB Josh Johnson is raw, but has shown a lot of spunk, fire and escapability in the pocket.

THE FLIP SIDE: The Bucs may very well go 0-16 with arguably the toughest schedule in the NFL this season.
Clifton Smith of SportingNews.com believes the Bucs are slightly better at No. 29.
Few bright spots, other than Josh Johnson showing flashes and gaining experience.
Cap Rooney of TheBigLead.com has the Bucs at No. 31.
The Bucs ran 75 offensive plays to the Eagles' 48, won the T.O.P. battle 35 minutes to 25 minutes, and even benefited from 110 Eagles' penalty yards. They lost by 19 points.