Michael Clayton Accepts Some Blame
October 13th, 2009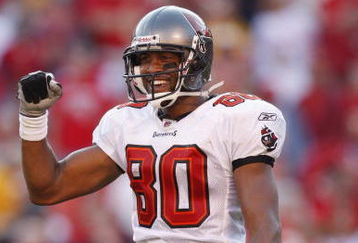 Much has been made of Michael Clayton's drops. Deservedly so. Much has also been made of Clayton's idiotic comment about his hefty bank accounts when asked about his critics. Stupid, stupid move there Michael.
But Joe has to be fair. Lost in Clayton's arrogant, ignorant blast about his wealth was that he also took blame for letting his team down by letting the football through his fingertips too many times.
"It's our job to come up and make plays," Clayton told Matt Gelb of the Philadelphia Inquirer. "The rest is on us. I didn't show up today."
Again, Joe has been critical of Clayton for his drops, his excuses (Chucky is long gone so that no longer flies with Joe) and his moronic dismissal of his critics bragging about his paychecks.
Joe has to commend Clayton for actually taking the blame. While the loss to the Eagles cannot solely be pinned on Clayton, his drops didn't help. Joe is impressed that he manned up and admitted he didn't help his teammates.
Now make some catches Michael!