Glazers Not Popular In Tampa Nor Manchester
October 24th, 2009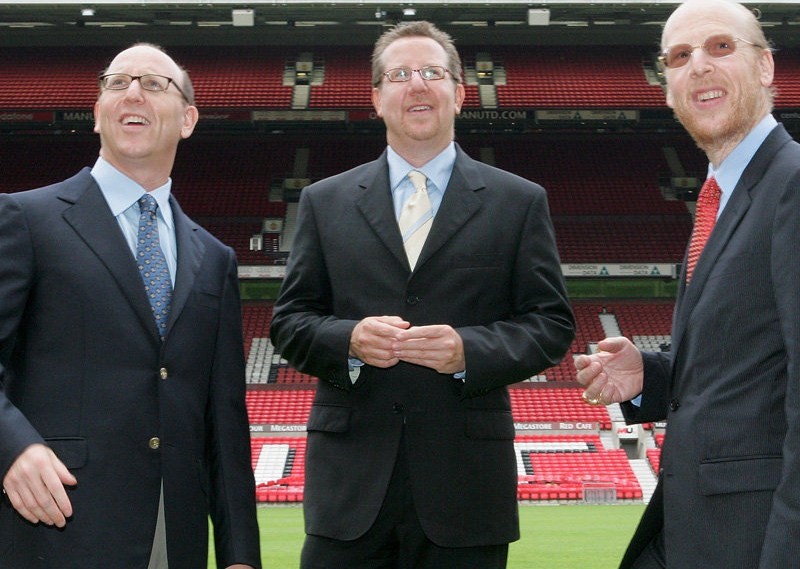 The Glazer Family is coming under intense scrutiny locally as the Bucs, seemingly just yesterday, were atop the NFL.
Now, they are at the bottom with no light at the end of the tunnel.
Meanwhile in England, soccer fans are even more irritated, worried that their beloved Manchester United, also owned by the Glazer Family, will shortly resemble their NFL brethren Bucs: dismal beyond words.
Yet the Glazers still hide in their bunker away from the peasants and littles, both the local press and the international press.
eye-RAH!  Kaufman of the Tampa Tribune details why there are frayed nerves both in England and in Florida.
But today's game is also about the Bucs owners, who have yet to field questions regarding Manchester United since 2005, when Malcolm Glazer bought controlling interest in the world's most popular sports franchise.

The 81-year-old Buc owners remains incapacitated after suffering two strokes in spring 2006. His sons, Joel, Bryan, Ed and Avram, have assumed a more active role in operating the family's sports interests.

The Buccaneers entered the 2009 season with the most room in the 32-team NFL under the salary cap, the payroll ceiling governing how much each club can pay out in player compensation.
Look, it's quite simple: doesn't matter if you are a reporter from London or Manchester or from the Largo Leader. The Glazers have absolutely no use for reporters and the fourth estate (which is an indirect link to paying customers, i.e. fans) unless said fans have an open checkbook.
At one point it was obvious the Glazer Family was completely commited to winning. Sadly, one cannot make the same claim now with a straight face any longer.