Eagles' Safety Just Bad Coaching
October 11th, 2009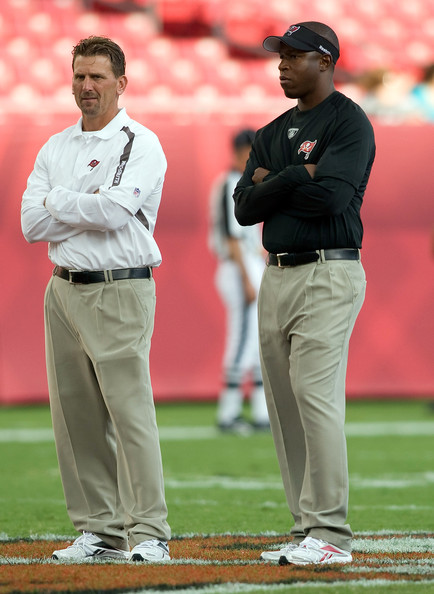 The humiliating Eagles safety with one-minute remaining was just further evidence that Raheem The Dream and Greg Olson are second-rate.
First, why was Cadillac Williams even in the game? Why? Why?
If the guy's your No. 1 back and he's got a fragile history, why are you giving him the ball to run off tackle from the end zone knowing the Eagles are going to do whatever they can to rip his legs off to get those two points. They were in the backfield all day. Absolutely stupid, if you ask Joe.
Second, Raheem The Dream could have just had Josh Johnson sneak up the middle once and then take a knee.
If the coaches can't make the right calls with the game out of reach …