Power Rankings
September 17th, 2009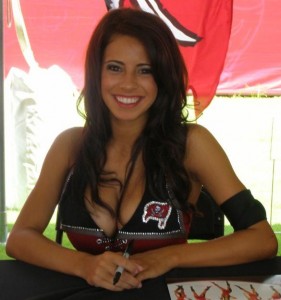 As Joe did last year, he will bring you weekly Power Rankings from various members of the national fourth estate.
First up is former Bucs beat writer and current Sports Illustrated columnist Don Banks. He has the Bucs at No. 29.
The great news for the Bucs was the return to form of running back Cadillac Williams, whose 97 yards rushing gave real hope that the story of his career won't wind up being those devastating knee injuries. Tampa Bay's offense actually looked big-league with 21 points and 450 yards gained. But the secondary got glaringly exposed by Dallas and new kicker Mike Nugent let his team down.
Second is Mike Sando of BSPN.com who has the Bucs at No. 29 as well, with a swipe at his fellow employee Chucky.
Give the Bucs credit for amassing 450 yards against the Cowboys in their opener. They surpassed that total only once all last season.
Next is Pete Prisco of CBSSports.com who has the Bucs a bit higher at No. 27.
They did some nice things on offense, but that defense isn't very good. They lack speed at safety — and it shows. Their pass rush isn't very good.
Fourth is Adrian Hasenmayer of FoxSports.com who has the Bucs at No. 29.
GLASS HALF FULL: For a team predicted by most to completely tank, rookie coach Raheem Morris had his team bouncing around with energy for most of the opener against Dallas. The rebuilt Cadillac Williams seemed reborn and running with fire, even scoring a go-ahead TD. And the Bucs were a couple minutes away from walking into halftime with a lead over the Cowboys, until …

GLASS HALF EMPTY: The bottom dropped out late in the second quarter, and it's clear Tampa Bay's transition from Cover 2 (the defense that prevents the big play) to an attacking man-to-man scheme will take a while, after three monster plays ruined what could have been one of the first weekend's top upsets.
Finally, Cap Rooney of TheBigLead.com checks in with the Bucs at No. 30.
Tampa Bay Buccaneers (0-1): There were a few positives for the Bucs in their home thrashing by the Cowboys. Cadillac Williams ran for 97 yards on 13 carries and Byron Leftwich was an efficient 25-for-41 for 276 yards and a TD. Their secondary, on the other hand, looks like…