Gameday Tampa Bay
September 20th, 2009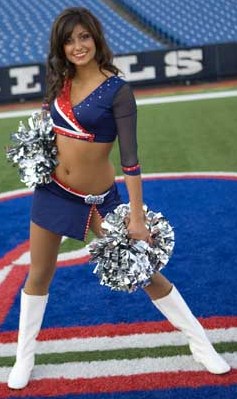 Week 2
Bucs at Bills
Kickoff: 4:05 p.m.
TV:WTVT Ch. 13, DirecTV 713
Radio: Buccaneers Radio Network (in Tampa WFUS-FM, 103.5 and WDAE-AM, 620); Sirius Channel 91.
Weather: Per AccuWeather.com, the game will seem like another world from training camp at One Buc Palace. Temperatures are expected to be about 73 degrees at kickoff under partly sunny skies with the temperature dropping gradually throughout the game.
Odds: Per Bodog.com, Buffalo -4.5.
Outlook: The Bucs' running game must repeat the solid performance it had in the season-opening loss to Dallass. It's not a sure thing the Bucs secondary, which got roasted last week, will be much better. Let's be honest, the Bills have much better receivers than Dallass.
But another powerful effort from the running game will be difficult with center Jeff Faine out and Antonio Bryant out, the Bucs' lone deep threat. Sure, the Bills are dinged up, highlighted by linebacker Paul Posluszny's broken arm. But if the Bucs can't block (Sean Mahan) and have no deep threat to keep the Bills from clogging the line with eight or nine men deep, it may not matter.
Fun facts: The Bucs have not lost a game when Cadillac Williams has rushed for 22 or more carrries. … This is the first regular season game the Bucs have played in Buffalo. … The Buffalo cheerleaders are terribly pasty white. Does not anyone in Buffalo have a tanning bed?