Eat And Drink With Joe And Watch The Bucs
September 13th, 2009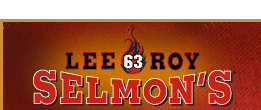 If you have yet to decide where to watch the Bucs, join Joe at Lee Roy Selmon's in St. Petersburg. Selmon's has free WiFi so Joe will be working from there. It helps that Selmon's has a monster HDTV screen as its main TV along with dozens of other HDTVs throughout the place.
Of course, the awesome food and cold beer helps. In fact, Joe's waiting on his order of Mile High Pulled Pork sandwich right now.
Only thing missing is Caybrew and Rachel Watson.