Antonio Bryant's Struggles Continue
September 21st, 2009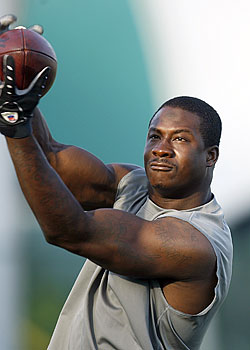 The bad news keeps flowing.
Now Antonio Bryant, the Bucs $10 million deep threat, and the only Bucs receiver opponents remotely fear, has told Stephen Holder, of the St. Pete Times that he's got a bone bruise and can't play.
"But I can't even run out there. I can't go full speed."
This kind of talk almost has Joe longing for the days of Chucky, when players and coaches engaged in serious gamemanship when it came to who might suit up on Sunday and what they were capable of.
Joe suspects somebody at One Buc Place might advise Bryant to please not tell the opponent he can't run full speed.
Unless, of course, Bryant's comments are all a setup. But Joe highly doubts that there's that much savvy at play right now under Raheem The Dream.