The QB Blast: Morris Can't Make A Bad Decision
August 24th, 2009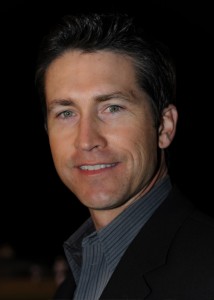 By JEFF CARLSON
JoeBucsFan.com analyst
Former Bucs quarterback Jeff Carlson writes the weekly QB Blast column here at JoeBucsFan.com. Joe is ecstatic to have him firing away. Carlson has sports radio and TV gigs in the Bay area and trains quarterbacks of all ages via his company, America's Best Quarterback.
Was that future Hall-Of-Famer John Lynch voicing his opinion to make Josh Freeman the Bucs' starting quarterback on Saturday night?
I remember a QB Blast column in May detailing Freeman's need to start for the Bucs from the Day 1.
The problem now is that even after the coaching staff brought up the subject of speeding up Freeman's development after the final mini-camp in June, the subject never came up during the first week of training camp and he just hasn't gotten enough game time to make the leap.
So I think my Week 1 prediction for Freeman is off the board. And even though Luke McCown would be my starter, I think Raheem Morris goes with the guy who has over 20 wins and a winning record as a starter in the NFL.
And I can't blame Raheem. McCown becomes the starter in the first month of the season when Byron Leftwich is sidelined after being hit awkwardly while throwing. Then Freeman becomes the starter after the midpoint of the season following brief spots to get him acclimated, kind of like Tim Tebow did for the Gators during his freshman year.
The good news is that Morris cannot make a bad decision here.
The bad news is he doesn't have a QB that is good enough to separate himself from the crowd.