Nasty Accusations Are Pitiful
August 6th, 2009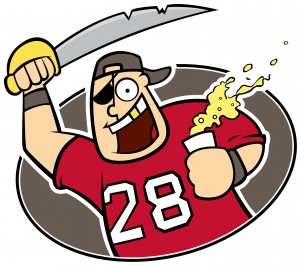 A man in a leadership position at a colorful Bucs fan magazine has spread lies about JoeBucsFan.com.
Joe has learned of this via multiple sources. And these sources are completely independent of each other.
This is very sad.
This man has accused Joe of stealing published content from the Web site operated by the colorful magazine. Joe feels compelled to report that these accusations are grossly and completely false.
Joe does not, and will not take accusations of plagiarism lightly.
Readers of JoeBucsFan.com know that everything Joe writes is sourced according to Associated Press style, in addition to long-standing journalism ethics. Readers are free to browse the JoeBucsFan.com archives.
The founders of JoeBucsFan.com have impeccable reputations in the Tampa Bay area journalism and media communities. Given the fact JoeBucsFan.com's founders still work in the local MSM, Joe considers these outrageous allegations personal and beyond the pale.
It's sad that Joe's colleague has stooped to such a level. In short, if said individual who is in a leadership position at the colorful Bucs magazine is so confident Joe is stealing, Joe's sure the alleged victim will produce said evidence. But it's hard to concoct evidence when there is none.
As always, Joe thanks his tens of thousands of monthly readers for their loyal support.