Barrett Ruud Was Fat
August 6th, 2009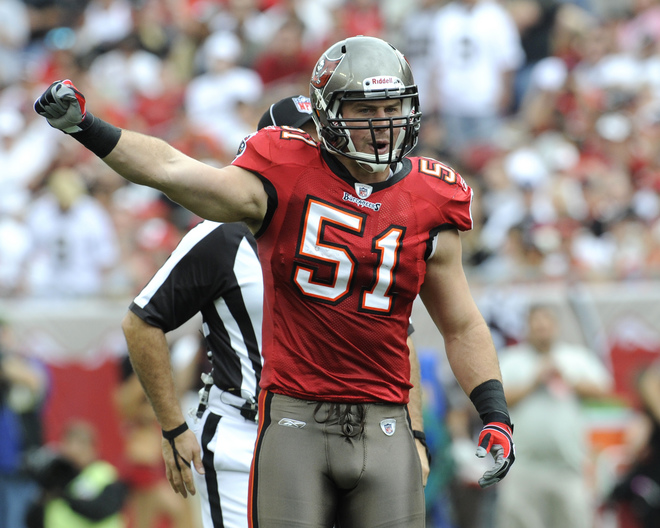 Raheem The Dream talked a lot on 620 WDAE-AM, The Sports Animal,  yesterday about the need to get the Bucs in top physical condition. It's been a theme of his for months, preaching lower body fat and all-around conditioning.
(Hey, if they don't win games, at least they'll look good at the beach).
And Raheem The Dream shared a story that illustrated how hard he's been on the players to improve their fitness.
The Dream talked about seeing Barrett Ruud for the first time during minicamp (Ruud skipped OTAs). "I said, 'Hey, you look good. And [Ruud] said, 'You told me I was fat," referring to a conversation they had months prior.
Joe likes how Ruud, a guy who was hardly overweight, took his new coach's comments to heart. Observing training camp and talking to players has proved to Joe that Raheem The Dream is clearly in command and respected.
Joe can't help but think how quickly Broncos head coach Josh McDaniel bungled his leadership role earlier this year, with the Jay Cutler mess and other team issues. The Bucs sure seem to have the better young coach.