It's A New Era
August 1st, 2009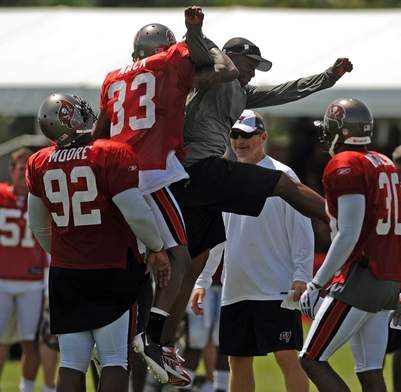 Joe loves this photo from today's training camp. It's Raheem The Dream doing an arm-locking, sky-jumping, chest-bumping celebration with cornerback Elbert Mack, after Mack picked off Byron Leftwich. 
It sort of says a lot about the Bucs new era with Raheem The Dream: youthful enthusiasm, violence, and a whole lot of confidence.
Joe's got observations he'll share from training camp later or first thing in the morning. The night is young, and the Caybrew is cold.