Hovan Lashes Out, Talks Defense
August 18th, 2009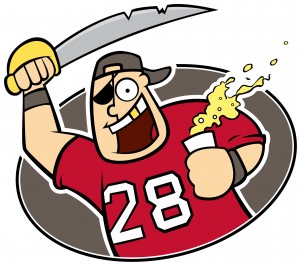 As many JoeBucsFan.com readers know, Joe has a partnership with 620 WDAE-AM, The Sports Animal, and ClearChannel Radio.
(No, there's no truth to the rumor that Joe's founders will replace Jim Rome next month.)
Joe provides content for The Sports Animal's stellar online Bucs coverage. You can also find Joe's work here.
Today, Joe shares his post-game interview with Chris Hovan, which you can find via the links above. 
All Joe's going to say here is that Hovan's voice turned to one of a grizzled, almost-angry veteran when Joe asked whether he could succeed in Jim Bates' new defense.