Final Thoughts On Bucs 27-20 Loss To Titans
August 15th, 2009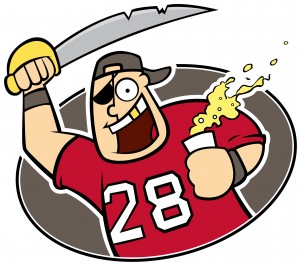 14:32 UG-LEE interception from Freeman. Shades of Son of Bob on that one. Better the kid learn in the fourth quarter of his first preseason game than Week 9 of the regular season. Memo to Josh: You aren't in Kansas (State) any more. Or the Big XII for that matter.
14:24 Nice little return there by Stroughter though it was waved off as a result of a holding penalty. If Stroughter can learn to return kicks and punts, it will go a long way for him to land a spot on the final roster.
14:10 Freeman to Stroughter again. Joe will say this once more: Freeman looks more polished than McCown.
12:05. Uh, oh. The bad Dexter Jackson has an ankle injury and may not return. Not a good sign for a guy very much on the bubble.
10:03 Freeman NEARLY threw another pick to the same side of the field. Joe prays that Freeman hasn't been talking to Son of Bob. Stunts like that are exactly why Son of Bob is sitting on the couch these days.
9:54 A penalty on the Bucs offense, No. 67. Ah, the memories.
7:24 Josh Johnson in for mop up duty against future beer truck drivers and insurance salesmen. After watching him complete his first pass, Joe believes that if the Bucs started McCown to showcase him, as Joe's good friend Justin Pawlowski of 620 WDAE-AM  suggested, the only team that will trade for him would be the Central Valley Coyotes of the Arena2 league.
6:20 Josh Johnson with the wheels on a nice bootleg for score.