The QB Blast: Your Offseason Approach At QB
July 17th, 2009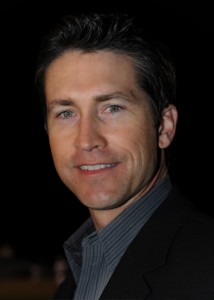 By JEFF CARLSON
JoeBucsFan.com analyst
Former Bucs quarterback Jeff Carlson writes the weekly QB Blast column here at JoeBucsFan.com. Joe is ecstatic to have him firing away. Carlson has sports radio and TV gigs in the Bay area and trains quarterbacks of all ages via his company, America's Best Quarterback.
Hindsight is 20-20 as they say, and Jon Gruden's tenure is six months in the rear-view mirror.
He wanted Jeff Garcia to return for the 2009 season, but the new regime went bigger, stronger and younger. And they are going bigger, stronger and younger at every position, by the way.
But Jeff Garcia is rumored to be turning heads in off-season workouts for the Oakland Raiders while the bigger, stronger and younger former first pick in the draft, QB JaMarcus Russell, looks on.
With no discernable starter coming out of the Bucs' final mini-camp and the coaches putting "BucNation" on notice that the biggest, strongest and youngest QB on their roster may be moving his learning curve up dramatically, today's question is what would you do if you had to reset this off-season from the QB perspective?
If Garcia can take out the No. 1 pick from two years ago, should he be helping lead the Bucs' No. 17 pick in this year's draft until Josh Freeman is ready to take the reins full time?
I'll go on the record and say I would rather play 2009 with the unknown potential of McCown, Leftwich and Freeman than watch Garcia break down all the Xs and Os work done through the week by scrambling too early too often.