What Is Derrick Brooks Up To?
July 20th, 2009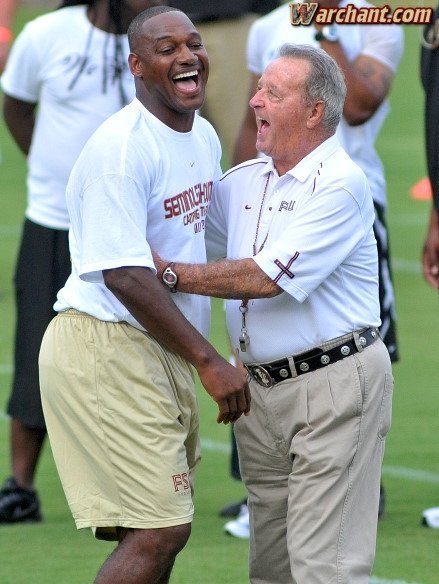 Still waiting for that phone to ring with an offer to play more football, former Bucs great Derrick Brooks took part is some sort of reunion/football camp/recruiting dog and pony show over the weekend in Tallahassee with Florida State coach Bobby Bowden.
This photo may be a historic photo as it likely will be the last the two football legends share together on a football field before their (forced?) retirements. Brooks may have played his last game of football and if not, this will be his last season.
Bowden likely will be coaching his last season of football this fall. Including this season, he has two more one-year contracts left before he hangs it up. Word has it that Florida State's new president, whoever that may be, will not want Bowden around for the third of his series of three one-year contracts.
Photo courtesy of Rivals.com.