The QB Blast: Training Camp Will Test Raheem
July 9th, 2009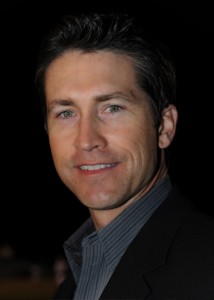 By JEFF CARLSON
Former Bucs quarterback Jeff Carlson writes the weekly QB Blast column here at JoeBucsFan.com. Joe is ecstatic to have him firing away. Carlson has sports radio and TV gigs in the Bay area and trains quarterbacks of all ages via his company, America's Best Quarterback.
Most of the Buccaneers' players and coaches are away from One Buc Place until training camp kicks off on August 1, when camp returns to Tampa for the first time since the Bucs won the Super Bowl.
What does that mean to the first year head coach? 
While the training facility at the Disney complex was nice, it had a few challenges. Many teams use college campuses for training camp because the housing, eating, meeting and practice areas are all relatively close and controllable.
Training at the Wide World of Sports meant 20 to 30 minute bus rides in the morning and evening. And while most players napped or rested in their dorm rooms between practices, the Bucs were in the same building (The Milk House) where Disney was constantly hosting AAU-type basketball tournaments, not exactly the most restful setting for preparing to practice the second time in a day.
Raheem Morris has significantly changed the practice schedule for their return to One Buc Place, with less two-a-day practice, but more time with the pads on. And since this team is younger and less experienced it needs as much time with the pads on as possible.
There has been an emphasis on improved strength through weight lifting this off-season, and by moving back to their regular facilities they can be incredibly more efficient with their time in the weight room than the make-shift outdoor program at Mickey's place.
Those are a couple of issues regarding the facility change, but a bigger issue for Morris is managing the players activities away from One Buc.
In Orlando the players were not as familiar with the city and getting in and out of a quality hotel without being noticed (after bedcheck) is much more difficult, meaning players were probably more likely to stay in. (I'm not 100% sure about this and I don't underestimate what lengths players will go to go out on the town, but philosophically it makes sense. I do know the hijinks of NFL players after bedcheck would make for a great movie!)
In Tampa players are more familiar with getting to and from their regular haunts and are much more likely to mess around on their free time and have extra distractions from friends, family and business associates probably reducing their playbook concentration time.
This last issue is where Raheem Morris will establish himself with his team.
Tony Dungy continually warned about the negatives that happen after midnight if you are out and about. He didn't have to deal with too many issues, but on those rare occasions, it didn't go well for the offending player very often.
I think the benefits of being back in front of the home crowd outweigh the negatives and who knows, the first time they trained at Disney they won the Super Bowl (with a new, young, fiery coach). So why not another one this year by coming back home?
Training camp won't be held where dreams come true anymore, but we can still hope for another Lombardi Trophy can't we?