The QB Blast: A Complex Decision At QB
July 27th, 2009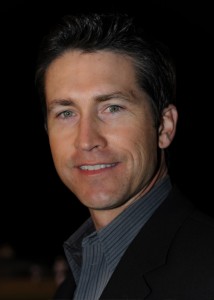 By JEFF CARLSON
JoeBucsFan.com analyst
Former Bucs quarterback Jeff Carlson writes the weekly QB Blast column here at JoeBucsFan.com. Joe is ecstatic to have him firing away. Carlson has sports radio and TV gigs in the Bay area and trains quarterbacks of all ages via his company, America's Best Quarterback.
How will a successful 2009 season be defined?
Sunday's Tampa Tribune cover story is about how Raheem Morris' cheery persona has changed the atmosphere at One Buc Place, and more was written about how his rookie QB could start this season.
If Morris starts Luke McCown or Byron Leftwich, and the Bucs are on pace to win four games this year, obviously that would usher in "his guy" later in '09 or for sure in 2010.
The "smart" guys I see on TV say the Bucs should wait until they come back from London in late October to get Freeman into the starting lineup. They are assuming a dreadful start for the franchise or the team wouldn't be looking to change its QB, right?
But what if the Bucs start out pretty strong? How about 10 wins by the end of the year with stellar veteran quarterback play and leadership?
A move to Freeman after a better than expected year would surely move Morris' team back a few steps, as the young defense gets a year wiser in the system.
So where is the potential upside to starting a veteran QB now, making Bucs fans so desperate during a bad run with the "older" guys that we're begging to see what got Morris so excited about back in April?
McCown was told by Morris in the spring that the best case scenario was that if he played well, he could be like Drew Brees (formerly of the Chargers, now with the Saints) and get traded to another team. That is a tough pill and strange motivation to getting the team-first, "buy in" that you want from your signal-caller.
Don't tell me Morris, his coaches or any of the players is hoping for a bad start so the rookie can build for next year.
But the better they do with a veteran QB, the more questions the team will have next offseason. The Chargers had success after keeping Philip Rivers on the bench for two years before trading Brees, but that came with a coaching change after Rivers' first year as a starter.
I don't see Morris keeping his prized possession under wraps that long, do you?