Limited Availability For Bucs Training Camp
July 3rd, 2009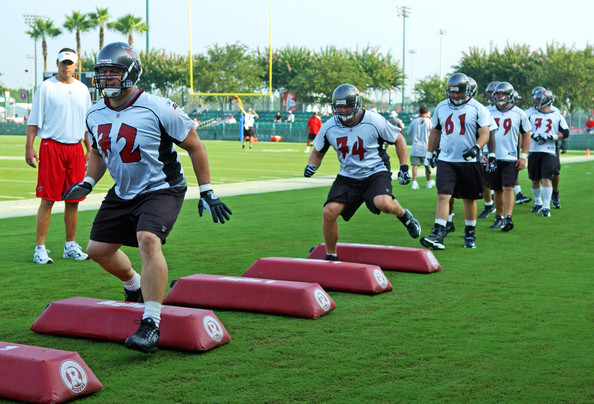 A lot of Bucs fans were geeked to learn that training camp would be at One Buc Palace as opposed to the Mouse House in Orlando. Hey, only need to drive to One Buc Palace instead of fighting that horrible Orlando traffic. What's not to like?
Well, how about limited access?
Per Anwar Richardson of the Tampa Tribune, the Bucs won't completely have an open door policy. In fact, unless you join a specific "club," via Buccaneers.com, you might get shut out.
The team's three-week camp is shifting from Orlando to the team's state-of-the-art facility in Tampa. And though practices remain free and open to the public, attendance will be limited to about 4,000 people each day.

The team, which announced the full camp schedule today, is encouraging fans wishing to attend to join One Buc Club, members of which will have the first opportunity to receive complimentary tickets. Camp tickets will be available on-site the day of practices, provided the day is not "sold out" through advance orders from One Buc Club members
In short, if you don't cough up your address and home phone number so that the Bucs ticket sales crowd can hound you, getting to watch a Bucs practice might be little more than a pipe dream.