The QB Blast: Leadership Doesn't Equal Wins
June 11th, 2009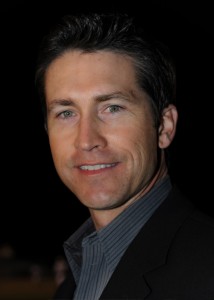 By JEFF CARLSON
Former Bucs quarterback Jeff Carlson writes the weekly QB Blast column here at JoeBucsFan.com. Joe is ecstatic to have him firing away. Carlson has sports radio and TV gigs in the Bay area and trains quarterbacks of all ages via his company, America's Best Quarterback.
Before these dog days of OTAs and minicamps end and give way to the dog days of training camp, where the players grind each day out as one bleeds into the next without much difference, let's open a dialogue regarding interesting Buccaneers conversations I've had with people on various topics.
One regarded Derrick Brooks' future as well as his past. 
I read Chris Hovan's comments about enjoying playing with Brooks and how he had never seen anyone take over a locker room like Brooks did.
My question is what is the value of being great in the locker room to value on the field? It's kind of like defining a team with chemistry. When the team wins it has great chemistry, but when it's not winning, the chemistry isn't so good. 
Going into December, the Bucs needed to win one of their four games to go to the playoffs and then it would have been a whole new season in the playoff tournament. But for all of the great locker room guys, whether it was Brooks' leadership or Jeff Garcia's or anyone else, they couldn't muster enough mojo to get a single win in the final month of the season.
So should there be a lot of worry over losing the locker room leadership provided by any of the players from last year's team?  The guys that are still on the roster, and the guys that are gone, couldn't rally the private locker room setting to get it done in public. 
Don't think I'm bashing a player, I'm taking on a concept.
I want my football team full of Derrick Brooks-type players — players who lead by example on and off the field. But let's not keep having that conversation about locker room leadership, because that obviously doesn't win games in December and that is really the only measurable at the end of the season.