No More Sgt. Winslow
June 22nd, 2009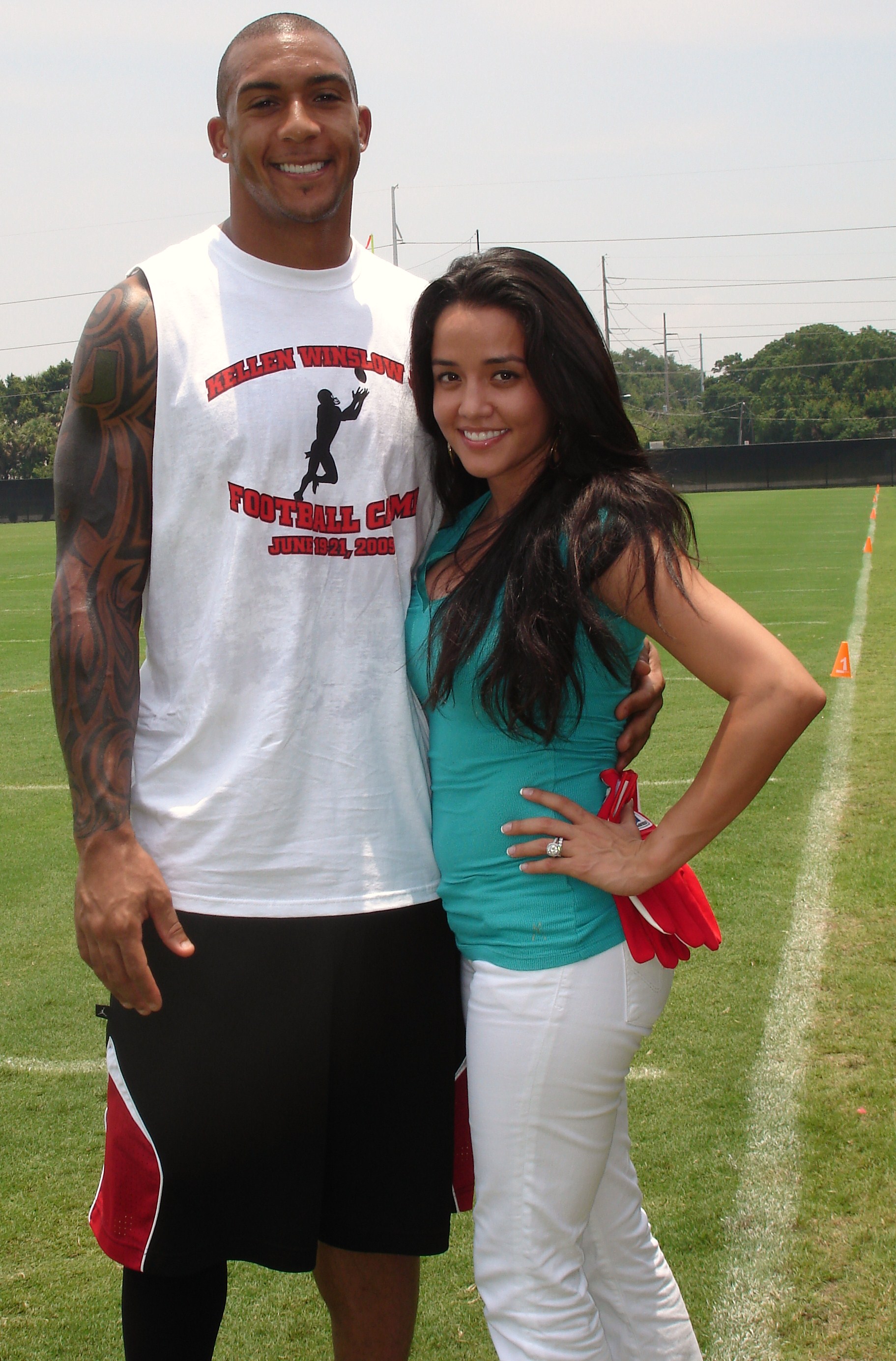 Since Kellen Winslow was acquired by the Bucs in a trade with the Browns, Joe began referring to the former Cane star as "Sgt. Winslow."
Part of it, naturally, came from his infamous postgame outburst at Miami where he claimed he was "a soldier." But part of the reason Joe continued with the moniker was that more and more Joe became enamoured with Winslow.
Clearly he was trying to be a leader.
Joe also heard a number of radio and TV interviews with Winslow since the trade went down and just listening to him got Joe fired up. So the moniker went from a not-so-subtle jab to a form of respect. After all, a sergeant is a leader and one who motivates his troops.
Sunday, Joe was able to take in a few minutes of Winslow's camp for youngsters at One Buc Palace. This, too, impressed Joe even before he came out to One Buc Palace. The fact Winslow had just moved to town and was putting together a camp like this reminded Joe of all the things the Bucs legends did for the community, like Derrick Brooks and Mike Alstott and John Lynch.
Winslow and his wife, Janelle, were gracious enough to take a few brief moments to talk to Joe. There, it became quickly apparent that Winslow was familiar with Joe's work. If he wasn't, his wife certainly was.
When Joe was introduced to Winslow, the tight end asked who Joe worked for. When Joe answered, "JoeBucsFan.com," Winslow quickly turned to his wife and asked, "What's this guy been calling me again?"
"Sgt. Winslow," she answered.
Right away Winslow barked at Joe, "You're not going to say that no more, right?"
No less than two other times, Winslow asked, no, demanded in so many words, "No more of this sergeant stuff, OK?"
OK.
Since the Winslows were so kind to Joe Sunday and that the nickname clearly bothered Winslow, Joe agreed. No more Sgt. Winslow. Joe is so impressed with how Winslow is going about his business and how he worked with the kids (a story coming later about that) that Joe has no option but to respect Winslow's request.
No more Sgt. Winslow.