Five Questions With Rick Brown
June 26th, 2009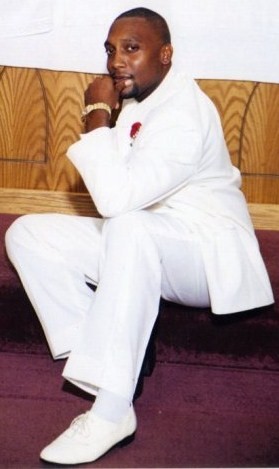 Joe obtained an interview that Joe is confident readers will enjoy as Bucs fans prepare for the fast-approaching Fourth of July weekend and then counting the days to the start of training camp at One Buc Palace.
Rick Brown, Bucs beat writer with the Lakeland Ledger, who Joe has affectionately referred to as "Backwards Hat," for his ever-present stylish lids, was gracious enough (and his editors kind enough to allow him to speak to Joe) to answer a few questions about the 2009 Bucs.
Brown is in his second season on the Bucs beat and shared his thoughts with Joe. Make sure to follow Brown's work at the Ledger's website.
Joe: What's your assessment of how much patience the Glazer Boys will have with Raheem Morris, in terms of wins and losses, and developing Josh Freeman? How much time does Morris have and what are the benchmarks he has to hit?
Rick Brown: Whenever there is a coaching change, most owners realize there has to be a transitional period. It is hard and unrealistic to believe that change can happen overnight. It can, but that is the exception and not the rule. Therefore, I believe Morris is playing the first year and maybe part of the second year on house money. The third year is when the team will want to see improvement. They have to be competitive and the young players should be growing into more leadership roles. Does that mean Freeman will be the starter by then? That will depend on the progress of Luke McCown. Remember, although Luke has been in the league five years, he has only played 12 games. That is not a full NFL season. The playoffs should be a realistic goal by year three. More than anything, there should be stability in key positions.
Joe: You've observed Antonio Bryant, the Bucs franchise player, in the locker room and on the practice field. What are your impressions? You think he's a loose cannon?
Rick Brown: By no means do I believe Bryant is a loose cannon. When he was younger, he made mistakes. But that year away from the NFL really forced him to grow up. Bryant is not a bad guy. He is a highly competitive person and one who wears his emotions on his sleeves. Plus, he's a hard worker. It never seems he takes plays off, even in practice and he expects that same dedication from his teammates.
Joe: Raheem has made no secret he wants Plaxico Burress. He apparently floated his desire to see if Marvin Harrison was available. That tells Joe there's something wrong with the receivers. Is Bryant or Michael Clayton stinking the joint up in OTAs? If not, why take a major gamble on Burress/Harrison when the Bucs have already dumped a truckload of cash on Bryant and Clayton?
Rick Brown: The Buccaneers would not have been doing their jobs if they didn't at least look into Burress or Harrison. Both have shown they are outstanding receivers that can help any team. You have to see if Harrison has anything left (although he will be 37 when the season starts). Burress is a little interesting. Sure, on the field he can help the team, but will his other issues follow him? The Bucs have had some good fortune with other reclamation projects. Does a new regime want to have too many projects when you're building a team? That is the question they have to answer.
If you look at Tampa Bay's current wide receivers, only three — Bryant, Clayton and Kelly Campbell — have any real NFL experience and Campbell hasn't played in the league in a while. It isn't an indictment on the young receivers (the Brian Clarks, the Maurice Stovalls, etc.), the Bucs were simply taking a look.
Joe: On paper, the Bucs defense appears to be pretty pathetic. If anything the defense, which clearly wasn't the best in the last month of 2008, has been weakened by cuts, internal moves and attrition. What's your take?
Rick Brown: We all know that if we went by everything we saw on paper, the Washington Redskins would have won a few more Super Bowls. No one is going to know what the Bucs have on defense until they put on the pads and go against other squads. What we do know is they are younger and they are counting on the draft choices (Miller, Moore) to help immediately. Tampa Bay does have questions but does that mean they will be weaker than in 2008? The regime believes they have the pieces to make it work. Time will tell on both.
Joe: You always look sharp around the RayJay press box and in those videos on TheLedger.com. How does a guy like Joe go about grabbing some style and looking a little sharper for the ladies?
Rick Brown: Joe, can I tell you and you alone a secret? It takes long minutes, if not seconds for me to get ready for a Bucs game or a Ledger video. But I have to come clean. My wife checks me out from head to toe most times before I leave the house. And if I sneak out before, she has video to check out the style and then gives me a critique. The only thing she doesn't have control over are my hats (a man has to stand up at some point). So, my suggestion will be to get a bunch of hats — Kangols, berets, sombreros, Fedoras. They definitely add flair or at least cover up a bad haircut.