Alex Smith Takes A Shot At Chucky
June 12th, 2009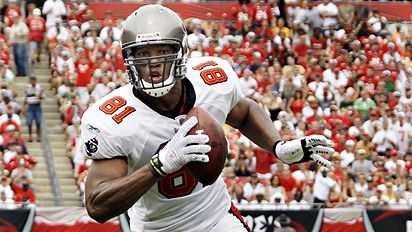 Among the many changes to the Bucs this season is a change at head coach and a change at tight end. Both Chucky and Alex Smith have gone their seperate ways; Chucky to BSPN and his bunker at the Ice Palace, Alex Smith to the Patriots.
In an article written by Christopher L. Gasper of the Boston Globe, Smith addressed his inconsistency with the Bucs and made a not-so veiled comment at the way the Bucs offense was run. And take a wild stab as to who ran the Bucs offense since 2002?
Yup. Chucky.
The biggest difference for Smith between the Patriots and the Buccaneers is the stability New England offers at quarterback with Tom Brady. Smith, whose reception numbers declined each season in Tampa after he led all rookie tight ends with 41 receptions in 2005, played with six starting quarterbacks in his four seasons with the Bucs.

"It's a very different feeling," he said. "I'm still just trying to learn these plays, and hopefully get some timing down with Tom, but just to know who that guy is going to be makes you want to build that chemistry with him."
To Chucky's credit, he didn't have Tom Brady at quarterback. To Alex Smith's credit, Tom Brady would likely be best remembered as Marcia Brady's long lost brother had Chucky tried to develop him.