Are Bucs Interested In Darnell Dockett?
May 11th, 2009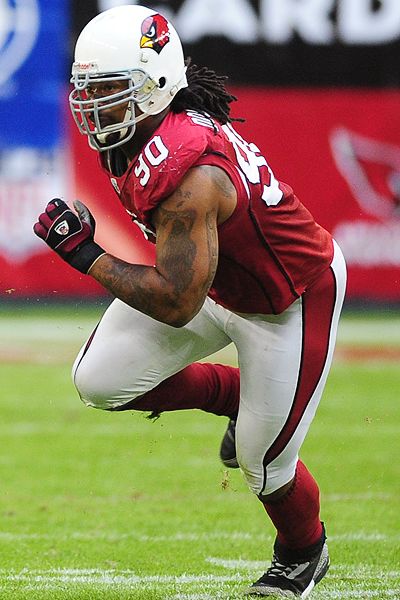 Joe has been banging the drum about what a great service Twitter is. For example, you can follow Joe via his Twitter account.
One of the many ways to get interesting information is to follow the right people. One of those Joe follows is oily player agent Drew Rosenhaus.
Sunday, Rosenhaus dropped a little bit of a bomb in writing that a number of teams were willing to trade for Arizona stud defensive tackle Darnell Dockett.
While the Cardinals insist they won't trade him, I feel several teams would give up a 1st round pick and more for my client Darnell Dockett.
There's no question that the Bucs are in dire need of interior defensive linemen. Though the team tried to address that need in the draft, it's still a major hole for the defense.
Dockett proved in the Super Bowl what a beast of a player he is. Joe got to talk to the former Florida State standout during Media Day at the Super Bowl and came away impressed with him as a person. Dockett is a true rags-to-riches story and he constantly talked about how his position coach at Florida State, Odell Haggins, essentially saved his life.
"If not for him, I wouldn't be here, no," Dockett told Joe.
At 13, Dockett came home on a Fourth of July weekend to find his mother murdered execution style. His father died of cancer some weeks later. Dockett credited Haggins with, in effect, raising him as a man.
Though Joe isn't one to throw away a first round pick, the chances of grabbing Dockett would make Joe think twice.