Bold Prediction: Kevin Carter Returns
April 20th, 2009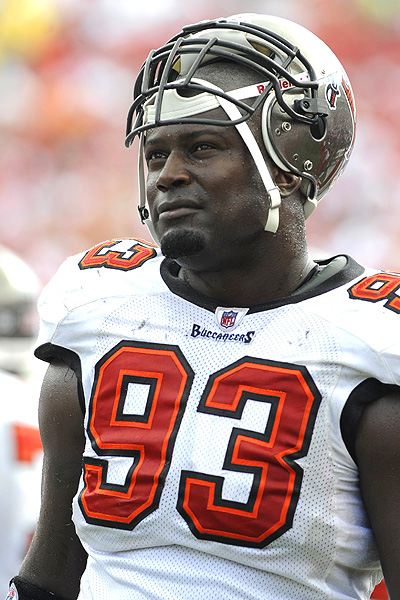 Vacation Man has been on a roll of late. Today, he posts some predictions for draft week. Among the predictions is that not only will the Bucs re-sign free agent and aging defensive end Kevin Carter, but he will be one of the studs of the defensive front.
The Bucs will come out of the draft still wanting more help at defensive end. They'll end up re-signing Kevin Carter. And Carter will end up with more sacks than Gaines Adams next season.
It seems as though Vacation Man is convinced the Bucs will not draft a defensive end Saturday. That's the only way Joe can see the Bucs re-signing a fossil like Kevin Carter.