Third Quarter Thoughts
November 30th, 2008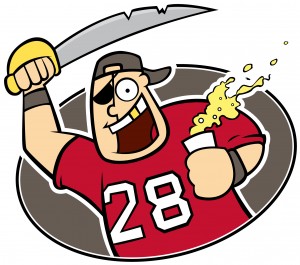 * Bucs looked strong offensively early in the quarter but have bogged down.
* The Bucs will need at least 10 more points. They can't seem to stop the Saints on the ground or passing. It's like practice for Drew Brees.
* Great play by Ronde Barber to tip the pass for Cato June's interception. It almost seemed like Barber planned that.
* Wish the Bucs would try to run Cadillac to the right more. Davin Joseph seems to be manhandling Sedrick Ellis.