Halftime Thoughts
November 2nd, 2008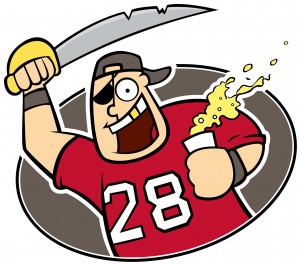 Chiefs 24, Bucs 13
Nasty stuff, Bucs fans.
Joe was expecting to casually enjoy cold beer and steaming nachos as the Bucs ran the ball down the Chiefs' throat.
Again the Bucs can't put the ball in the end zone. A pitch to Michael Bennett on 3rd and short from the 5? Maybe Matt Bryant has pictures of Chucky pleasuring himself during a morning film session.
K. C. had the worst run defense in the NFL entering the game, yet the Bucs aren't opening any big holes.
Sadly, Jeff Garcia looks like a washed up old guy in this half. Let's hope he turns it around.
Gruden needs to try more shots downfield. Broken record on that one.
Where's the defense?
Ronde Barber has had more bad games than good this season.
Props to Clifton Smith on his kick return touchdown.
Chiefs are showing the Bucs what a vertical game looks like. 
Get the feeling the Chiefs are going to have Thigpen run, himself, a lot in the second half. The kid can scramble and the Bucs look vulnerable to that
Entering the bye week next week, if Garcia can't look better in the 2nd half, Chucky is probably going to the start the Luke McCown era. Ugh.