Quick Halftime Thoughts
September 21st, 2008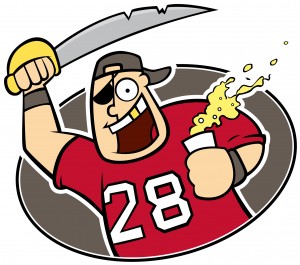 * Joe is really impressed with the Bucs defense. Son of Bob gave the Bears a short field and then the special teams took a nap. Other than that, the Bears would only have a field goal.
* How about Gaines Adams? He makes the play of his life. If you are following Gaines Watch you will know that Adams does a good job of reading screens.
* What is up with the turf? Seems as if the Bucs are slipping and sliding all over the place. Maybe the equipment guys might want to change the cleats?
* Quit running left Chucky. Run right and take advantage of those road graders you have.