May 18th, 2018
Podcast (joeboltsfan-podcast-tom-lang-lightning-talk): Play in new window | Download | Embed
Thievery! Andrei Vasilevskiy is guilty of felony robbery and we all benefit! The Bolts have climbed their way back to 2-2 in the Eastern Conference Finals and the JoeBoltsFan Podcast will celebrate this development thoroughly. Yes, Tom discusses reality at length — the Lightning have to get a lot better, quickly, to win this new best-of-three. Tactics, trends, worries and one white and blue savior, we tackle it all on a joyous Friday morning.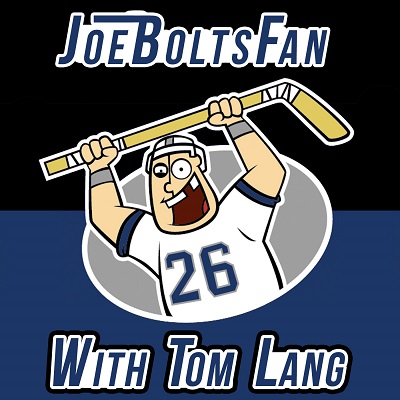 Thousands love the JoeBoltsFan podcast with Tom Lang, lifelong Lightning fan, Clearwater native and popular personality at ESPN Tallahassee. It's right here every Friday.
Bucs fans know Lang from The ScuttleBucs podcast, but do not fear, Lang knows his beloved Bolts inside and out.
Click above to listen or download, or subscribe and listen on Google Play and  iTunes.
Go Bolts! And don't forget the Todd Wright Lightning Playoff Podcast, right here on JoeBucsFan.com and various podcast platforms.