October 16th, 2019
Podcast (scuttle-bucs-podcast-jeff-cameron): Play in new window | Download | Embed
This week's ScuttleBucs is a tough one friends. Jeff and Tom enumerate the innumerable ways the Bucs blew it in London. And yes, that includes some tough talk on the quarterback. Joe stops by and more. If you need a pick me up, head to BillCurrieFord.com and look at the incredible deals general manager Sean Sullivan offers today.
The ScuttleBucs is hosted by Jeff Cameron and Tom Lang, powerhouse personalities and lifelong Bucs fans at ESPN Tallahassee, 97.9 FM.
Listen or download above. Or listen and subscribe at  Google Play, Apple Podcasts and more.
PRESENTED BY BILL CURRIE FORD!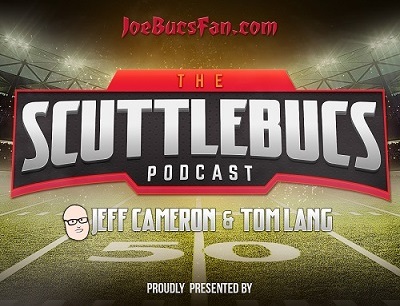 Read more about The ScuttleBucs below: