Will Jameis Winston Require Surgery?
January 5th, 2018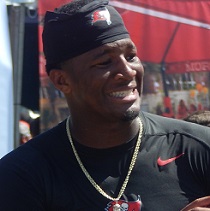 The recent words of America's Quarterback, Jameis Winston, make it easy to wonder whether he will go under the knife to repair his shoulder soon.
In fact, as the Buccaneers cleaned out their lockers Monday, Jameis was asked point blank whether he'll need surgery to get his throwing shoulder right.
Jameis served up a fancy version of maybe.
"I'm going to have to evaluate it and I'm going to have to rehab, man," Jameis replied to the surgery question. "And I'm going to have to really focus on my body, more than I'm really focusing on developing my craft. Because I think I had a good offseason workout plan last year. I think I got better in a lot of ways this year. So, right now I'm just trying to be 100 percent healthy. And when it gets to April 16, come back on a mission and get everybody back on board."
So what actually happened to Jameis' shoulder and when? Lots of rumors and chatter, not a lot of details.
We know Jameis got a third medical opinion and renowned sports surgeon James Andrews was in the mix. We know Jameis sprained his AC joint and bruised a deltoid muscle. But maybe it is something more, as former Chargers team doctor David Chao detailed?