Schiano Is "Now In Raheemsville"
October 2nd, 2013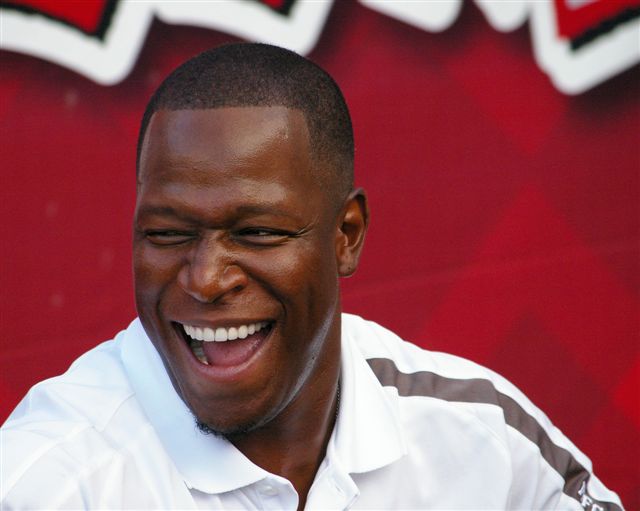 There's no debating that Greg Schiano needs fireproof underwear these days. His proverbial hot seat is broiling. Not even Schiano-mandated thermostat settings around One Buc Palace can cool things off.
Joe believes the heat on Schiano is fair, but not because of the circus-like atmosphere Schiano hasn't managed well (yes, the head coach personally could have done a much better job deflecting negative attention from his team.), but because the Bucs under Schiano aren't winning games.
Strip away all the drama, all the rumors, whispers and nonsense, and the Bucs are 1-9 in their last 10 games. That's deplorable when you look at the talent on the roster. Good teams find ways to win close games. Bad teams do the opposite.
Schiano is "now in Raheemsville," Tampa Bay sports radio icon Steve Duemig said this week on WDAE-AM 620.
Duemig was referencing Raheem Morris losing 10 straight games to close the 2011 season before getting fired. Joe believes "Raheemsville" is a fair and simple analogy. There's no way Schiano can survive as head coach if he can't win a game.
Joe's not rooting against Schiano in any way shape or form. Sure, it's nice to land a great draft pick, but when the whistle blows every week Joe wants to see good, winning football. Losing always sucks.
Joe is often asked about Team Glazer's patience level. Joe can't predict that, but Joe knows it's a safe bet that Schiano needs win soon.
Team Glazer often has referenced its excitement about having nationally televised games — especially night home games — for Buccaneers fans and for the pride of the organization. Well, the Bucs have two of those games upcoming this season. Joe suspects Team Glazer might not be interested in showcasing a winless coach.