Rotten Third Down Conversion
September 23rd, 2013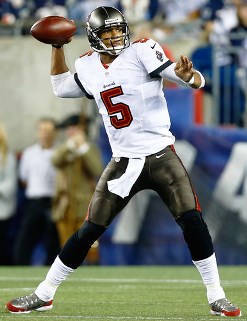 For an offense to put points on the board, it has to move the chains. That is, unless you are going bombs away and completing 40-yard tosses to win games– not many do.
To move the chains you generally have to convert a third down or two at some point during a drive, much less the game.
Yesterday, the Bucs' franchise-quarterback-led offense was miserable when the team found itself mired in third down situations, documents the "Custodian of Canton,"eye-RAH! Kaufman of The Tampa Tribune.
@IKaufmanTBO: Bucs were 5-for-14 on 3rd down and 0-for-4 on fourth down against the Patriots
While Joe applauds Bucs commander Greg Schiano for being agressive, his troops sure did a lousy job getting first downs.
You simply aren't going to win many football games with those kind of numbers.