Crisis
September 23rd, 2013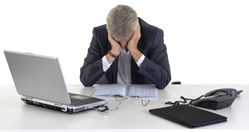 Joe is still troubled by the news from NFL Network's Albert Breer last week, claiming that prior to the season, enough Bucs players cried like spoiled children because their training camp practices were too hard.
It was bad enough that good guy Dashon Goldson called a team meeting to try to stem the bickering.
Of course, the Bucs are going to say all is good right now. But unless a player loses his cool in the locker room, it is difficult to believe one player will express disgust.
But for how long? Jarrett Bell of USA Today notes that for the Bucs and the other winless teams, it is full-on crisis mode.
Will outside criticism tear the team apart?

"Well, it is definitely a choice," Buccaneers coach Greg Schiano said after falling 23-3 at New England. "It is their choice. I have great confidence this team will stick together."
Stopping the grumbling is simple; Win games. That takes catching passes. That means completing passes. That means blocking. That means converting third (and fourth) downs. That means kicking makeable field goals.
Winning cures all ills. Winning is the best deodorant. May as well weed out any malcontents now and get them off the field.