To Play Darrelle Revis Or Not?
August 26th, 2013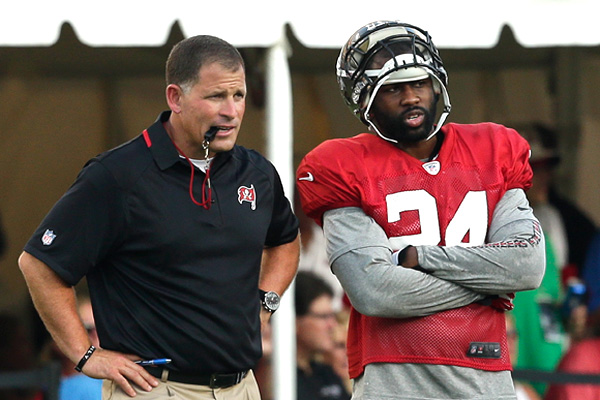 OK, so Thursday night at the Stadium on Dale Mabry Highway, the Bucs play their final preseason game of the season (yea!). Frankly, if it wasn't Joe's job and Joe was at home, Joe would watch Ole Miss at Vanderbilt. Preseason football is dreadful and the fourth game that features almost exclusively beer truck drivers and insurance claims adjusters is sad.
But Bucs commander Greg Schiano could liven up Thursday's dreary game by playing superstar corner Darrelle Revis.
While future Hall of Fame running back Jerome Bettis is not Schiano, if Bettis were calling the shots (at about the 5:50 mark), he would want to see Revis take off his training wheels before the real bullets fly in the regular season, Bettis told Mike Greenberg and Mike Golic of the annoying "Mike and Mike Show."
"I would want Darrelle Revis to get a little game speed. Just that. I don't need him to tackle anybody. I just want him to stop and start on a dime a little bit in a game situation before Week 1. I want him to react a couple of times."
It's an interesting theory floated by Bettis. Just get used to game speed. But Joe wonders if Revis couldn't be doing the same thing against Vincent Jackson in practice as opposed to some future high school math teacher with the Redskins?
But Joe can't argue with Bettis' core theory: If you are going to start Week 1 against the Jets, Revis better be ready for game speed because surely Jets coach Lou Albano will test Revis once or twice.