Bucs At Fish, Open Thread
August 24th, 2013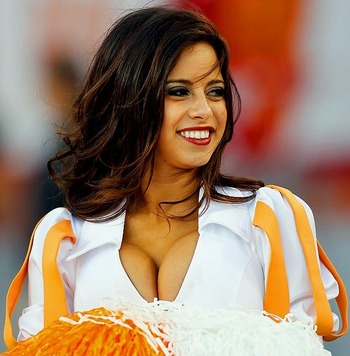 MIAMI LAKES, Fla. — Good evening from (nee) Joe Robbie Stadium in Miami Lakes as Joe is at the Bucs-Fish game where he will bring all sorts of updates both on this here corner of the Interwebs and on Twitter.
Joe noticed something way cool about Joe Robbie Stadium that can be used (if the Tampa Sports Authority ever gets off its arse) at the Stadium on Dale Mabry Highway: Ringed outside the stadium is taps of both domestic and craft beers. There are dozens of wooden patio decks, covered, where people can have a few beers and hang out like a backyard picnic. Joe was impressed.
Anyway, feel free to sound off on the game. It looks like there may be some rain. Joe drove through a downpour just as he entered the Broward County line off of Alligator Alley. There are both white puffy clouds and very dark puffy clouds hanging over the stadium.
As always, if you want to share links to illegally streamed broadcasts of the game among yourselves, feel free. Posting said links in this thread will get you banned. Thanks and enjoy the game!