Revis Out; Joseph In
August 24th, 2013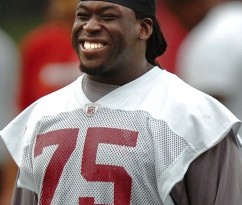 Per the Buccaneers official Twitter feed, Darrelle Revis will not play tonight in Miami but he is not hurt or in the midst of a setback from his knee rehabilitation.
Bucs guard Davin Josepsh is active!
He was cleared to play. Whether Joseph gets snaps or not is unknown now, but Joe suspects he'll get at least a series.