Listen To Greg Schiano
July 28th, 2013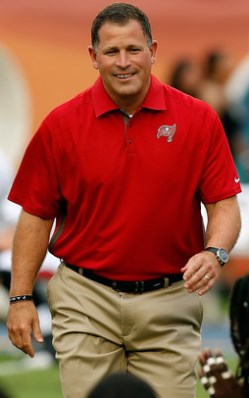 Bucs coach Greg Schiano had a lot on his mind after practice Sunday. Among them were his feelings on how practice went just a handful of hours after the night practice at the Stadium on Dale Mabry Highway.
Schiano went into a little bit of detail about how some players are bumped and bruised, and their injuries.
Of interest to Joe is how a tradition is being built among the members of the Bucs' roster, and as Schiano said, traditions aren't flags.
Audio courtesy of WDAE-AM 620.