"When He Gets Back, Then We Go With Him"
October 14th, 2012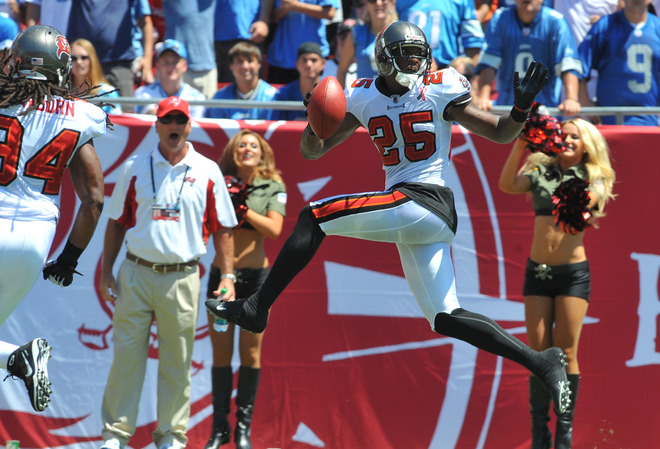 It seems suspended Aqib Talib will be welcomed back to One Buc Palace when his four-game suspension is finished in three weeks, following the Bucs-Raiders game in Oakland.
Various Bucs Joe talked to about Talib today didn't let on any vibe that Talib is a goner, a soon-to-be excommunicated Buccaneer Man. The leader of the New Schiano Order even gave a vote of confidence for Talib.
"When he gets back, then we go with him," Schiano said after the Bucs win against the Chiefs.
Schiano went on to praise E.J. Biggers and said the secondary didn't miss a beat, before explaining he expects Talib to be ready.
When Aqib's suspension is up, I really believe he'll work hard and be ready, and then we'll go from there," Schiano said
Joe knows most fans view Talib as a pill-popping waste of talent who has gotten far too many chances. Joe wouldn't cry if Talib is, in fact, cut soon. But Joe has no problem if the Bucs play wait-and-see with Talib and keep him on the roster for a while.
There are other ways to make players "accountable" other than cutting them. It's crazy to talk playoffs, but the Bucs have no business cutting Talib this season if they're in the hunt for a playoff spot when he returns.
Make Talib re-pass the dreaded conditioning test. Make him re-earn his spot. But don't cut him to prove a point when you don't have  to. The Bucs might need Talib's services down the stretch. And that's accountability to the fans who want to see winning football first and foremost.