It's Brady Quinn For The Chiefs, Unless…
October 10th, 2012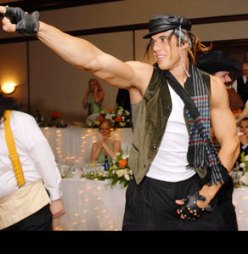 Speaking to the Tampa Bay pen and mic club this morning, including Joe, Chiefs coach Romeo Crennel stated the Chiefs will go with backup quarterback, former Browns first round pick and pretty boy Brady Quinn as Kansas City's starting quarterback against the Bucs Sunday at the stadium on Dale Mabry Highway.
That is, unless doctors let embattled Chiefs quarterback Matt Crassel play.
Cassel suffered a concussion last week for the Chiefs, which led to controversy because some Chiefs fans cheered as he hobbled off the field.
"We are going to see how this is going to turn out, but right now this is the situation," Crennel explained. "Matt has been going through all the tests you have to do when you get a concussion. He has seen the doctors and they are evaluating. He has not been cleared yet. We will proceed today by getting Quinn ready to go."
Crennel added if Cassel is given the green light by team doctors, he will start. If Cassel cannot go, the former Notre Dame star will battle the Bucs.