Mystery Surrounds LeGarrette Blount's Condition
September 10th, 2012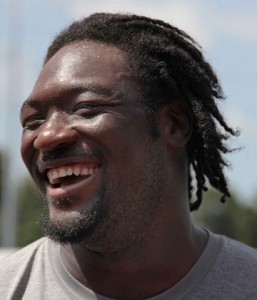 Greg Schiano shed no light on the mystery surrounding LeGarrette Blount. In fact, the leader of the New Schiano Order added to the intrigue at his afternoon news conference today.
Blount was hurt on a play yesterday but walked off the field, and Schiano also was seen barking at Blount what appeared to be coaching, based on hand gestures, during the game. Blount never returned after being shaken up and jogged briskly out the Bucs locker room toward the parking lot before reporters had a chance to talk to him after the game.
Schiano was asked today about Blount's condition.
"LeGarrette could have gone back in the game," Schiano said. "I don't know if we're all certain on what's ailing LeGarrette."
Schiano went on to say he'd know more Wednesday and implied that Blount has a physical condition rather than mental. This reminds Joe a lot of Luke Stocker's mystery ailment in training camp.