A Look At Orlovsky, Martin & Lewis
July 31st, 2012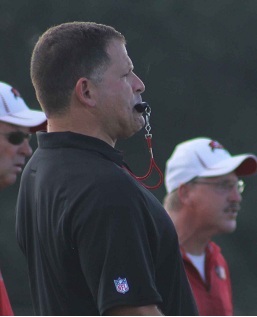 One thing good about those fancy "Buccaneers Insider" videos on Buccaneers.com, outside of Scott Smith's haircut, is the film look from training camp.
It's one thing to see it in person, but it's another to get a chance to slow down the tape.
 In the latest video, at the end, you can get a good look at Doug Martin's footwork picking up a blitz, Dan Orlovsky making a precision throw, and Myron Lewis, well, doing what Myron Lewis does in coverage.