Thumbs Up On Schiano From Justin Pawlowski
January 26th, 2012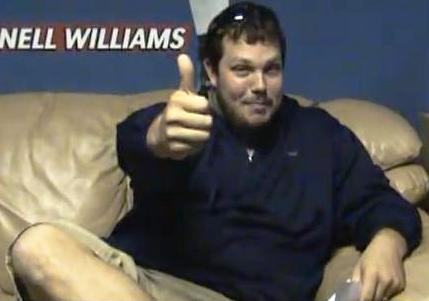 Joe's good friend Justin Pawlowski was geeked this morning when he learned that Rutgers coach Greg Schiano was hired by Team Glazer and Bucs rock star general manager Mark Dominik to replace jettisoned Raheem Morris.
Few locals have their thumb on the pulse of Big East football like Justin, who is the pregame and postgame radio voice of USF Football, and he has always been impressed with Schiano.
Given his experience with big time programs at their height, Penn State in the early 1990s and Miami in 1999 and 2000, Justin understands that Schiano knows what it takes to play football at its top level, and how to play disciplined football.
Justin explains in detail on his blog, CommishOnline.com.
With my work on the USF Bulls radio broadcasts, I've had a chance to follow what Greg Schiano has done with the Rutgers program. Unfortunately, most fans are so naive to look at his total record with the program, but they forget to take into account how bad the Rutgers program was before Schiano got there. This was a Rutgers program that struggled to win one or two games a season. Schiano not only turned Rutgers into a contender in the Big East, but also developed some excellent NFL talent while he was there.

Schiano's intensity and energy will also resonate throughout One Buc Place. Yes, Raheem Morris had energy, but while Raheem's energy was more "rah rah," Schiano's energy is genuine and comes with an idea that he's going to kick someone's ass. He's aggressive and commands a presence.
Justin believes that Schiano's hire may just open the door for linebacker Jonathan Vilma, who Schiano coached at Miami, and running back Ray Rice, who played for Schiano at Rutgers.
Imagine Vilma with the Bucs, who Dominik has coveted before? Buh-bye Quincy Black.
Imagine teaming Rice with LeGarrette Blount? Smashmouth football at its finest.
This is enough for Joe to pry open a cold bottle of Yuengling.