Raheem Trying To Be "Game-Plan-Ready"
May 26th, 2011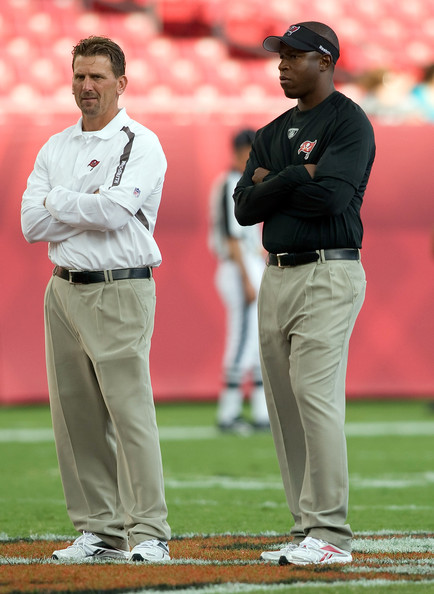 The reality of the heinous lockout, if it continues deep into summer, is that teams will be pressed into action quickly.
Joe has no doubt that players and owners won't care much about the quality of football on opening day, just that the game gets in and the TV and sponsor checks clear the bank.
In light of that likely reality, Raheem Morris says he's getting ready for the ultimate hurry-up scenario, so he said last week on WQYK-AM 1010.
Everybody's getting their seven-day install ready so to speak. And usually that's a training camp type of deal and an atmosphere. But you also got to be ready to be game-plan-ready, in case you've got to go right into a game or whatever the case may be," Raheem said. "We're very optimistic around the building. We got a couple of different plans."
How nuts would it be if teams got, for example, a week to sign free agents, a one-week training camp, and then had opening day the following weekend? Crazy times.