Brian Billick Talks Bucs, Draft, Raheem
April 16th, 2011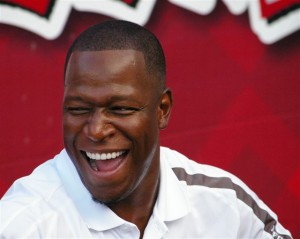 JoeBucsFan.com NFL Draft guru Justin "The Commish" Pawlowski delivers a great interview here with former Ravens coach and current FOX Sports talking head Brian Billick.
This is really can't-miss enjoyable stuff, especially on a football-free Saturday afternoon.
Billick shares part of a conversation he had with Sean Payton before the Bucs-Saints game in January, also Billick gives an assessment of Raheem Morris as well as real insight into the 2011 draft and drafting players in general.
Enjoy! Click the arrow below or download here.
Audio clip: Adobe Flash Player (version 9 or above) is required to play this audio clip. Download the latest version here. You also need to have JavaScript enabled in your browser.
Don't forget to catch all kinds of draft buzz from The Commish at 620wdae.com and all the in-depth draft coverage archived on JoeBucsFan.com.