Pouncey Sends A Signal
April 16th, 2011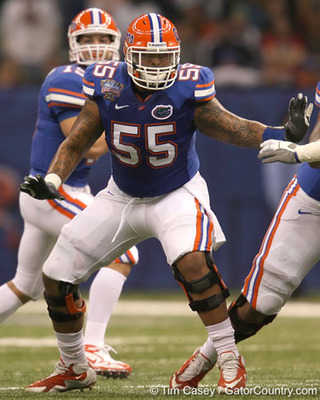 Players can send smokescreens, too. That fun isn't only for general managers.
In what could be a smokescreen — or not as draft guru Justin "The Commish" Pawlowski intelligently wrote weeks ago — former Florida guard/center Mike Pouncey fired off a message on Twitter this week that included the Bucs among the teams apparently honing in on him.
@MikePouncey Top 6 teams… Steelers, Patriots, Giants, Cowboys, Dolphins, Bucs
With 2011 free agency a lingering mystery yet to be solved, this year's draft is a more of a crapshoot to predict than ever before.
Davin Joseph is on his couch without a contract. That makes it conceivable the Bucs draft Pouncey. Unlikely? Sure.  But the Bucs are still all about No. 5.